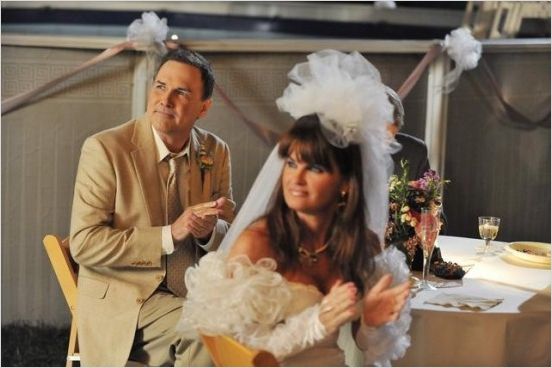 I'm thrilled that this episode will be on for so many reasons.  But mostly because…What?  The HALLLLLMARK CHANNEL?  ME??  IIIIIIII'M GONNA BE ON THE friggin' HALLMARK CHANNEL?!? I'm amazed, given my sordid past, that The Hallmark Channel has finally removed that restraining order they had in place.
The Hallmark Channel's the last place I thought I'd be. But at least now I can tell my folks I'm finally getting married… on THE MIDDLE.
Oh, and in case anyone is wondering, I totally have a secret crush on my husband to be, Norm MacDonald.  Sadly, we got divorced already this season in the Thanksgiving episode.